Finally a finished Ribbon XBack!!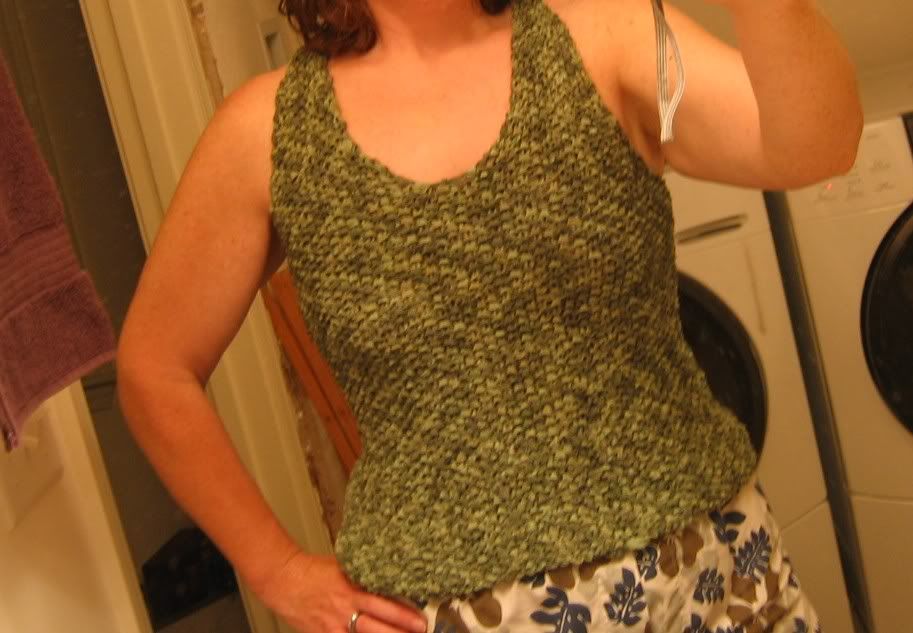 The first one was just waaaaaaay too big. I ended up going down to 86 sts around instead of over 100 that I had before! I really like it now.

I also started the Honeymoon Cami. I really like knitting this - I'm using part of my Cotton Ease stash in a great orange color. The pattern is really rhythmic to knit. Here is a close up of the lacey type bottom....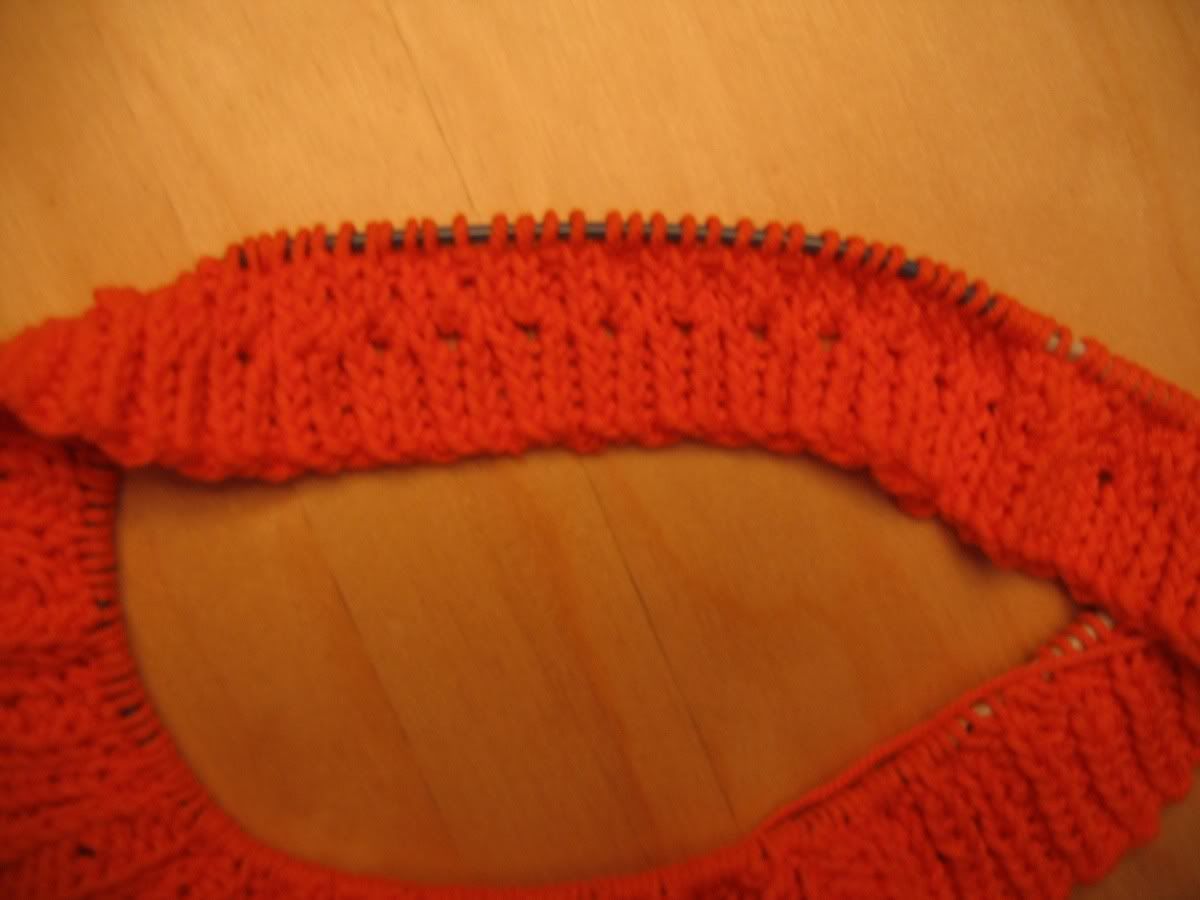 Right now I'm onto the knitting even part - I made my way past all the waist shaping, and after another 2.5" I can start shaping the bust! I'm hoping to have it done this week. (fingers crossed!) Knitting in the round is making it go really fast!